Art and the Monad

by Keith Lincoln Cook.

In Art and the Monad, Keith Lincoln Cook, teacher, artist, sculptor and photographer takes a fresh look at the mind and the emotions and the part they both play, especially in regards to art appreciation. We are constantly being bombarded with messages via our senses and yet many of these messages lodge in our intellect without inciting any kind of emotional response. To truly appreciate art, we need to be able to bypass the intellect with its demand for explanations and its need to examine everything sensed. We need to open the passageways between our senses and our emotions.

Order information

If you are ordering for an art gallery or a school, please contact us for a special discount.

Due to the difference in printing costs and freight charges, you are advised to select and order from the country/region closest to your address to receive the best price on your book.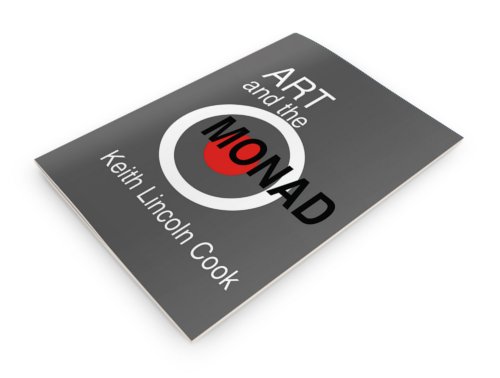 ---

Need a helping hand?
We use PayPal to ensure that your order and payment is processed securely. Please don't hesitate to contact us if you need assistance or if you would like information about the progress of your order.

We are here to help.

---
Subscribe
Enter your email address below to be on our mailing list.
Note: We will never share your email address
nor will we fill your inbox with unwanted spam.
---
AoE Publishing
| | |
| --- | --- |
| Connecting people and ideas. | |
---
Spread the word
---